Seasons of Smiles Copy

We know that going to the dentist isn't high up on the list of favorite places for most people. We at Seasons of Smiles Dental try our hardest to make every dental visit relaxing, light-hearted, and as enjoyable as possible.
We provide treatment for your entire family, starting from the first tooth. Introducing children to the dental office early has shown to be very beneficial. Our goal with every patient, especially young children, is NEVER to give them a reason not to like us.
We want you to be as comfortable as possible, which is our primary concern. We have options, including nitrous oxide, to help ease anxiety allowing for a more pleasant visit.

Creating a safe and professional environment for your family.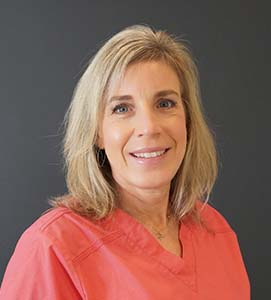 Kristine Dyer Ames
Receptionist

Shavvy Shawnee
★★★★★
Now is the best time to buy and invest in cryptocurrency.
Trading with a trusted account manager is what can make your dreams come through, Mr George Robert has the best trading strategies to win. I thought of that when I saw a post recommending him in a page here on Facebook, until I gave him a try and the outcome was great for me. Making over 3.177444 Bitcoins (BTC) which is equivalent to $72,800 out of $1,500 first trade was a whole lot of profit for me. The Crypto market has potentials to create unimaginable wealth. you can contact him via
Whatsapp helpline: +1(706)659-0437
Email: georgerobertforextrader@gmail.com
Cathy Caveney
★★★★★
Who doesn't love having clean teeth? It's a great day when I get to have my teeth cleaned by Kim at Seasons of Smiles. She is gentle, very thorough and shares her insights for how to continue to care for my teeth. I have been a patient of Dr. Medina's for about 18 years and I couldn't be happier. I know everyone in my family is getting the best care for our teeth and gums.
Melissa Carter
★★★★★
I never have a hesitation when I have to make an appointment for Dr Medina and staff... they are all great and make you feel so comfortable. Would highly recommend if you are in need of a new dentist!!
James Sebastiano
★★★★★
Great experience, amazing staff. And a comfortable environment.Another visit, absolutely amazing dental experience. I can finally smile again. Thank you all, I'm truly grateful.
Ellin Schooley
★★★★★
Great care and everyone in the office is very friendly! They re always on time..
Kari Osgood
★★★★★
I have nothing but amazing things to say about my experience at Seasons of Smiles Dental. The staff are all amazing, they got me right in and were so kind and welcoming! I would highly recommend them to all friends and family.
ron mole
★★★★☆
Definitely the best dental experience I've ever had for as far as easy relaxing explaining everything to very good place to go I'd highly recommend them they've taken good care of me over the last few years
Matt Ruffing
★★★★★
Seasons of Smiles is a great practice. Very friendly and knowledgeable with exceptional results. I would recommend to anyone who is looking for a quality dental experience.
Brenda Seeber
★★★★★
Matheus Nascimento
★★★★★
Dr. Medina is extremely professional and cares about his patients.
Dr. Thomas White
★★★★★
Fantastic. Brought some issues to Dr. Medina that he did not cause, and discovered that he is a ray of light in his profession. Dr. Medina has superb diagnostic and clinical instincts, an excellent facility, and really great staff.Looking forward to many years of excellent care.Thank you.
Amy Joy
★★★★★
Seasons of smiles has been my dentist for many years. Very informative, We talk about the how and why of dentistry every time I'm there! Dr Medina always lets you know exactly what needs to be done, and how to improve your smile.
Maria Irrera
★★★★★
So far this is the best dental practice I have ever visited. State of the art tools, gorgeous atmosphere —and most important— down to earth, friendly, and professional team!
Maria Irrera
★★★★★
De Medina and staff are welcoming and professional
David Fernald
★★★★★
Norman and Michelle you were great.😊 I asked Norman to try using less lidocaine this time. It worked out great. Thanks!
Virginia Souza
★★★★★
One more post today for Dr.Medina - although I love the background music that he plays to help the comfortable atmosphere in the office, I REALLY LOVED the Hawaiian music today! Loved Israel's singing and the relaxing music! Good choice, Dr. Medina!!!👍
Toby Ames
★★★★★
It is a really nice place to have dental work done and everyone that works there is so polite and welcoming thank you
Belinda Dennison
★★★★★
My husband gets his treatment there. He is a veteran with many conditions. The staff makes him comfortable, and communication is fantastic. Dr. Medina and staff, he knows is 5 stars from the front desk to the clinical staff. He is very grateful. ❤️
Stjuart Bicaj
★★★★★
Great service and excellent staff. Thank you.
Lindsay Levine
★★★★★
Very friendly, thorough, and overall great experience.
Stephen Johnson
★★★★★
Bekkah Leclerc
★★★★★
Kami Oliver
★★★★★
Seasons of Smiles Dental is the best! When I was in school they worked around my schedule and always did their best to fit me in last minute! They care about my smile and dental health. They're whole team is professional and kind, and they have constantly work to improve the office with new technology. Thank you Dr. Medina and staff!
Eleanor Taylor-Nicholson
★★★★★
Warm, professional and very thorough. Also great with kids. Highly recommended.
Ronald Ewert
★★★★★
Dr. Medina is one of the top dentists in Maine. I'm a dentist as well and was able to see him in action. He has the latest advances In the field, and is a competent, kind practitioner. His staff is friendly and experienced! You will be in great hands here!
Claudia Dengler
★★★★★
Sam is a great hygienist. Very glad they have all the modern dental technology to offer their patients.
Lanita Medina
★★★★★
I've recently graduated to having my teeth cleaned every three months. Mmmmm - The feeling of sparkly CLEAN teeth feels sooo good. Kim, thank you for making my smile shine!
Jillian Finnegan
★★★★★
They helped me with a dental emergency and took me on as a new client. Nothing but great things to say about this place! So happy to have found them!
Mary Ruth Bradford
★★★★★
Competent and very friendly!
Lorraine E Hall
★★★★★
They extracted a tooth within a few weeks. Super kind and informative. Not in a hurry.
Robert Tassi
★★★★★
Dr. Medina and staff are thoroughly professional and accessible.
Rebecca Leclerc
★★★★★
The staff are super friendly, professional, and capable.
Jennica Sawyer
★★★★★
the staff go above and beyond, they are one of a kind. I have been to a few dentists in my life and they take the cake in every way. gentile, kind, understanding, fair prices and packages. 10 stars!
Stacie Bishop
★★★★★
how wonderful the doctor and the staff are to the patients
Laura Curtis
★★★★★
They are very nice and make someone who hates dentist feel very comfortable
Eric Lapoint
★★★★★
was very impressed with Dr Medina and his helper today got me in same day for an extraction practically painless has a really good attitude highly recommend him- thanks again
Regina Pierson
★★★★★
I'm a new patient. The staff made me feel very comfortable and didn't pressure me into making decisions on the spot. I had gotten a lot of information to digest and certainly needed time to sort it.
And I thank them for their patience.
Jill Hildings
★★★★★
I am a new patient to the practice and I was very happy with my whole experience. Friendly and professional!
Patricia Fernald
★★★★★
Very knowledgeable Dentist & staff, great communication, super friendly & kind! Very professional office setting, and tastefully done to put you at ease. And LOTS of SMILES!
Jessica Smith
★★★★★
Dr. Medina went above and beyond to take care of one of our military families. He's excellent!
Kelly Castagna
★★★★★
Friendly and professional staff.
Symphoni Batz
★★★★★
I felt comfortable and the team was very friendly
Jodi Barton
★★★★★
Very professional office and very friendly staff! Highly recommended!
Cathy Caveney
★★★★★
I love the warm welcome at Seasons of Smiles Dental. Samantha and Kim are always very gentle and provide compassionate advice to myself and my children emphasizing the importance of keeping up our good work to keep our teeth shiny. Dr. Medina and his entire team are hands down fantastic in every way!
Helen Rogers
★★★★★
Its obvious that your teeth are as important to them as your teeth are to you. They want you to be pleased with the outcome of your visit.
Leroy St Clair
★★★★★
the employees are very pleasant and knowledgeable. make you feel comfortable when there for a visit. just like an extended family.
Cheyenne Richards
★★★★★
I have gone to them for just about my whole life! I'm terrified of the dentist but they give such a personal & caring experience, it makes it so much easier. The rest of my family hasn't been in years, but the staff never forgets to ask how each family member is doing. Amazing people and great work!
Cindy Seekins Skinner
★★★★★
If all dentist offices, including all personnel, were like this office my teeth wouldn't be in such rough shape. They give good advice without criticizing. Very friendly staff. Highly recommend Seasons of Smiles. Jon Skinner
Taz Squire
★★★★★
The staff are wonderful.
Professional and listen to my needs. I feel cared for and my teeth are in good hands.