Seasons of Smiles

We know that going to the dentist isn't high up on the list of favorite places for most people. We at Seasons of Smiles Dental try our hardest to make every dental visit relaxing, light-hearted, and as enjoyable as possible.
We provide treatment for your entire family, starting from the first tooth. Introducing children to the dental office early has shown to be very beneficial. Our goal with every patient, especially young children, is NEVER to give them a reason not to like us.
We want you to be as comfortable as possible, which is our primary concern. We have options, including nitrous oxide, to help ease anxiety allowing for a more pleasant visit.

Creating a safe and professional environment for your family.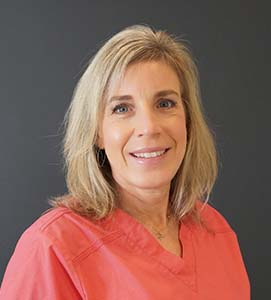 Kristine Dyer Ames
Receptionist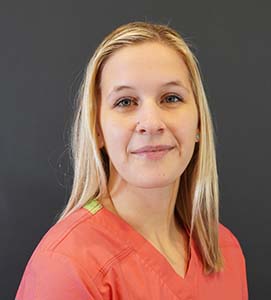 Iris Aiken
Dental Assistant

Shavvy Shawnee
★★★★★
Now is the best time to buy and invest in cryptocurrency.
Trading with a trusted account manager is what can make your dreams come through, Mr George Robert has the best trading strategies to win. I thought of that when I saw a post recommending him in a page here on Facebook, until I gave him a try and the outcome was great for me. Making over 3.177444 Bitcoins (BTC) which is equivalent to $72,800 out of $1,500 first trade was a whole lot of profit for me. The Crypto market has potentials to create unimaginable wealth. you can contact him via
Whatsapp helpline: +1(706)659-0437
Email: georgerobertforextrader@gmail.com
Cathy Caveney
★★★★★
Who doesn't love having clean teeth? It's a great day when I get to have my teeth cleaned by Kim at Seasons of Smiles. She is gentle, very thorough and shares her insights for how to continue to care for my teeth. I have been a patient of Dr. Medina's for about 18 years and I couldn't be happier. I know everyone in my family is getting the best care for our teeth and gums.
Melissa Carter
★★★★★
I never have a hesitation when I have to make an appointment for Dr Medina and staff... they are all great and make you feel so comfortable. Would highly recommend if you are in need of a new dentist!!
James Sebastiano
★★★★★
Great experience, amazing staff. And a comfortable environment.Another visit, absolutely amazing dental experience. I can finally smile again. Thank you all, I'm truly grateful.
Ellin Schooley
★★★★★
Great care and everyone in the office is very friendly! They re always on time..
Kari Osgood
★★★★★
I have nothing but amazing things to say about my experience at Seasons of Smiles Dental. The staff are all amazing, they got me right in and were so kind and welcoming! I would highly recommend them to all friends and family.
ron mole
★★★★☆
Definitely the best dental experience I've ever had for as far as easy relaxing explaining everything to very good place to go I'd highly recommend them they've taken good care of me over the last few years
Matt Ruffing
★★★★★
Seasons of Smiles is a great practice. Very friendly and knowledgeable with exceptional results. I would recommend to anyone who is looking for a quality dental experience.
Brenda Seeber
★★★★★
Matheus Nascimento
★★★★★
Dr. Medina is extremely professional and cares about his patients.
Dr. Thomas White
★★★★★
Fantastic. Brought some issues to Dr. Medina that he did not cause, and discovered that he is a ray of light in his profession. Dr. Medina has superb diagnostic and clinical instincts, an excellent facility, and really great staff.Looking forward to many years of excellent care.Thank you.
Amy Joy
★★★★★
Seasons of smiles has been my dentist for many years. Very informative, We talk about the how and why of dentistry every time I'm there! Dr Medina always lets you know exactly what needs to be done, and how to improve your smile.
Maria Irrera
★★★★★
So far this is the best dental practice I have ever visited. State of the art tools, gorgeous atmosphere —and most important— down to earth, friendly, and professional team!
Maria Irrera
★★★★★
De Medina and staff are welcoming and professional
David Fernald
★★★★★
Norman and Michelle you were great.😊 I asked Norman to try using less lidocaine this time. It worked out great. Thanks!
Virginia Souza
★★★★★
One more post today for Dr.Medina - although I love the background music that he plays to help the comfortable atmosphere in the office, I REALLY LOVED the Hawaiian music today! Loved Israel's singing and the relaxing music! Good choice, Dr. Medina!!!👍
Toby Ames
★★★★★
It is a really nice place to have dental work done and everyone that works there is so polite and welcoming thank you
Belinda Dennison
★★★★★
My husband gets his treatment there. He is a veteran with many conditions. The staff makes him comfortable, and communication is fantastic. Dr. Medina and staff, he knows is 5 stars from the front desk to the clinical staff. He is very grateful. ❤️
Stjuart Bicaj
★★★★★
Great service and excellent staff. Thank you.
Lindsay Levine
★★★★★
Very friendly, thorough, and overall great experience.
Stephen Johnson
★★★★★
Bekkah Leclerc
★★★★★
Kami Oliver
★★★★★
Seasons of Smiles Dental is the best! When I was in school they worked around my schedule and always did their best to fit me in last minute! They care about my smile and dental health. They're whole team is professional and kind, and they have constantly work to improve the office with new technology. Thank you Dr. Medina and staff!
Eleanor Taylor-Nicholson
★★★★★
Warm, professional and very thorough. Also great with kids. Highly recommended.
Ronald Ewert
★★★★★
Dr. Medina is one of the top dentists in Maine. I'm a dentist as well and was able to see him in action. He has the latest advances In the field, and is a competent, kind practitioner. His staff is friendly and experienced! You will be in great hands here!
Claudia Dengler
★★★★★
Sam is a great hygienist. Very glad they have all the modern dental technology to offer their patients.
Lanita Medina
★★★★★
I've recently graduated to having my teeth cleaned every three months. Mmmmm - The feeling of sparkly CLEAN teeth feels sooo good. Kim, thank you for making my smile shine!
AndrewOliver
★★★★★
Very friendly staff. Their redesigned building is absolutely beautiful!
susan dorr
★★★★☆
Efficient, friendly professional service.
Stuart Smith
★★★★★
Got me in quickly. Have a plan.
J
★★★★★
Not an ounce of pain and Kim who took care of my teeth and did wonderful job!
Steven Cummins
★★★★★
Jonah Carter
★★★★★
Jillian Finnegan
★★★★★
They helped me with a dental emergency and took me on as a new client. Nothing but great things to say about this place! So happy to have found them!
Lou Sapienza
★★★★★
Dr. Medina has assembled a truly collaborative and supportive team of very professional, knowledgeable, and equally friendly. They treat you like family. Together they provide excellent patient care. And they firmly stand by their work! Cutting-edge technologies are making great smiles!
Barbara Nickerson
★★★★★
My mom had the absolute best visit with the dentist. It was an emergency and she wasn't even their patient and they were able to get her in in 2 days and temporarily fixed her problem. She will be going back for more work that needs to be done. But in the meantime they made it possible for her to not be embarrassed by her broken tooth. I would HIGHLY recommend using them to take care of any of your dental needs. Everyone in the office was wonderful to my mom!!!
Claudia Eekels
★★★★★
Mary Ruth Bradford
★★★★★
Competent and very friendly!
Lorraine E Hall
★★★★★
They extracted a tooth within a few weeks. Super kind and informative. Not in a hurry.
MJ Ruffing
★★★★★
Excellent dental office! Everyone is nice, professional and competent.
Rachel Genthner
★★★★★
There the bestGreat people taken time with you
Robert Tassi
★★★★★
Dr. Medina and staff are thoroughly professional and accessible.
Robert Tassi
★★★★★
I've had 3 dental emergencies over the last couple of years. Dr Medina and his staff have always accommodated me with a professional skill and grace you can't find anymore. They have earned my trust and loyalty!
Lance Gilman
★★★★★
I'm a homeless traveler with my puppy Dr mendina saw me with out having medical insurance prescribed me antibiotics and pain meds had a very bad infection I just want him & others to know how great he is... God bless yall
Abigail Foster
★★★★★
We love Dr. Medina and his staff. They are all top notch! We actually look forward to our semi annual cleanings.
Miranda Kelly
★★★★★
I couldn't be more happier with my smile!!! I've tried Invisalign in the past, but Dr. Medina really listened to what I wanted and didn't stop until we got there with the results!!!Also, it's very affordable!!I highly recommend going to see Dr. Medina and staff!!!
Sara Rice
★★★★★
S D
★★★★☆
Celeste Furnari
★★★★★
Terrific first appointment as a new patient! Dentist and staff outstanding -- attentive, responsive and thorough.
Mike C
★★★★★
Thank you Dr Medina and staff
Rebecca Leclerc
★★★★★
The staff are super friendly, professional, and capable.
Kellie Wedge
★★★★★
Marci Molloy
★★★★★
Jennica Sawyer
★★★★★
the staff go above and beyond, they are one of a kind. I have been to a few dentists in my life and they take the cake in every way. gentile, kind, understanding, fair prices and packages. 10 stars!
Alicia Shepard (AJ)
★★★★★
Norbert Leser
★★★★★
Michelle Berry
★★★★★
Clean inviting living room- like waiting room, friendly technicians, state-of-the-art dental technology, and a gentle dentist. Who could ask for anything more?I was always afraid of dentists because of past unpleasant brutal experiences. Dr Medina's office however, is a Good Practice. No need to fear here. They know what they're doing. 🤗
Rachel Story
★★★★★
This was my first appointment with Dr. Medina and his staff. Not only were they accepting new patients, but Nellie squeezed me right into the busy schedule because I had concerns over a recent chipping experience on one of my front teeth. My examination and cleaning were outstanding, not to mention the plans that we made for preventing more chipping and the amazing package deal that this office offers. I'm so very pleased with my experience. Good dentists are very hard to find and I can say that I found one! Thank you to everyone at Seasons of Smiles for the first rate customer service and dental care today. Oh, and Samantha is a rock star hygienist, I would totally recommend her as well. She is professional, smart, and has a wonderful chair side manner!
Amanda Goss
★★★★★
If you are looking for a top notch dentist, then look no further than Seasons of Smiles and Dr. Medina! I am from out of town and scheduled an appointment. Not only did I get in right away but Kim was AMAZING! She did an outstanding job on my teeth and made sure I was comfortable! Thank you Kim!Shout out to the rest of the office as everyone, from when I first walked in the door till I left, was warm and welcoming! Seasons of Smiles has a fantastic team, offers a wide variety of services, and uses the latest technology!
Jeff Little
★★★★★
Dr. Medina is always very good about being very quick, and making sure you are as comfortable as you can possibly be. I would recommend his office to anyone. Everyone is so nice. But Nellie needs to stop playing Christmas music BEFORE thanksgiving. Haha. 😆
James Soule
★★★★★
They deserve 7 stars! Professionalism above and beyond the call of duty is their motto.
Stacie Bishop
★★★★★
how wonderful the doctor and the staff are to the patients
Randy Elwell
★★★★★
Michael Morse
★★★☆☆
Laura Curtis
★★★★★
They are very nice and make someone who hates dentist feel very comfortable
Conrad Heyer
★★★★★
Everyone very friendly.
Eric Lapoint
★★★★★
was very impressed with Dr Medina and his helper today got me in same day for an extraction practically painless has a really good attitude highly recommend him- thanks again
Sherry Abaldo
★★★★★
Margaret Churchill
★★★★★
Lovely friendly office. Relaxing and very thorough cleaning.
Caleb Frechette
★★★★★
Ann Allen
★★★★★
Thanks for the personal and professional atmosphere!
Regina Pierson
★★★★★
I'm a new patient. The staff made me feel very comfortable and didn't pressure me into making decisions on the spot. I had gotten a lot of information to digest and certainly needed time to sort it.
And I thank them for their patience.
Eileen Morelli
★★★★★
Great practice with warm, friendly and above all knowledgeable professionals!
Jill Hildings
★★★★★
I am a new patient to the practice and I was very happy with my whole experience. Friendly and professional!
Patricia Fernald
★★★★★
Very knowledgeable Dentist & staff, great communication, super friendly & kind! Very professional office setting, and tastefully done to put you at ease. And LOTS of SMILES!
Conrad Heyer
★★★☆☆
Randall Roling
★★★★★
communicate very well about what's going on.Excellent staff!
Jenny Lulu
★★★★★
I have been to a lot of dentists and I'm one tough customer. My mouth is very sensitive and I'm a big, fat cry baby.

Dr Medina (and crew!) is the best dentist that has ever worked on my mouth!

They are focused on keeping you comfortable and to have as minimal pain as possible. They are also "teeth perfectionists". Everything they do is done right. I'm so happy to have Season of Smiles as my dental office! They are amazing! 👍🏻
patricia fernald
★★★★★
Crystal Burch
★★★★★
Jesse Dishner
★★★★★
Very straight forward and professional. Skilled and competent, reasonable pricing.
Jessica Smith
★★★★★
Dr. Medina went above and beyond to take care of one of our military families. He's excellent!
Kelly Castagna
★★★★★
Friendly and professional staff.
Alex Gressley
★★★★★
Seasons of Smiles Dental is a wonderful dentistry experience. A buisness that has a welcoming vibe with wonderful people. I'm giving five stars for a multitude of reasons. The technology in getting the best care and the ability of explanation in work being performed. You guys/gals make me smile.
Jeanette ONeil
★★★★★
I just started going to Dr. Medino a few months ago. I have a great fear of dentists due to past uncomfortable experiences. Since I've been going not once have I suffered, I mean not ONCE.Between the friendly staff and the expertise of Dr. Medino, going to the dentist is no longer a stress, as I know I will be taken care of every step of the way.
Symphoni Batz
★★★★★
I felt comfortable and the team was very friendly
Carl Joy
★★★★★
If you're looking for a great dentist with great hygienist who will take excellent care of you this is the place. Been my doctor for over 20 years hope he is there for another 20!
Mark O'Donal
★★★★★
Dr Medina and his staff are the best. My entire family has been going for more than a decade. Wouldn't go to anyone else!!! Love hearing nellie's friendly voice reminding me of my appointment!!
Carolyn B.
★★★★★
Great practice; wonderful and professional team; on time and spot on customer service.
Alicia Faller
★★★★★
Cherie Frechette
★★★★★
Jodi Barton
★★★★★
Very professional office and very friendly staff! Highly recommended!
Cathy Caveney
★★★★★
I love the warm welcome at Seasons of Smiles Dental. Samantha and Kim are always very gentle and provide compassionate advice to myself and my children emphasizing the importance of keeping up our good work to keep our teeth shiny. Dr. Medina and his entire team are hands down fantastic in every way!
John Anderson
★★★★★
There for a short time but everyone was very nice and helpful.
Helen Rogers
★★★★★
Its obvious that your teeth are as important to them as your teeth are to you. They want you to be pleased with the outcome of your visit.
Kimi Smith
★★★★★
Leroy St Clair
★★★★★
the employees are very pleasant and knowledgeable. make you feel comfortable when there for a visit. just like an extended family.
Lisa Gammon
★★★★★
The staff here are very friendly and make u feel welcome . They are knowledgeable and walk you through everything step by step I highly recommend this team !!!
Cheyenne Richards
★★★★★
I have gone to them for just about my whole life! I'm terrified of the dentist but they give such a personal & caring experience, it makes it so much easier. The rest of my family hasn't been in years, but the staff never forgets to ask how each family member is doing. Amazing people and great work!
Cindy Seekins Skinner
★★★★★
If all dentist offices, including all personnel, were like this office my teeth wouldn't be in such rough shape. They give good advice without criticizing. Very friendly staff. Highly recommend Seasons of Smiles. Jon Skinner
Emily Saladino
★★★★★
Very thorough, patient and kind.
William Foster
★★★★★
Taz Squire
★★★★★
The staff are wonderful.
Professional and listen to my needs. I feel cared for and my teeth are in good hands.
Megan Coffin
★★★★★
We couldn't have asked for a better experience for our son. This office will come highly recommended as the staff & Dr. Medina are all wonderful.
Coleen Marsh
★★★★★
Jim Soule
★★★★★
Outstanding service in all respects: professional, compassionate and extremely friendly. Also, a very clean and sterile environment.
Gage Barrus
★★★★★
They are very friendly, professional and cautious during these different times!
Lanny Hanna
★★★★★
Craig Ouellette
★★★★★
Richard Householder
★★★★★
very professional and caeing
Bonnie Brooks
★★★★★
Professional and courtesy staff.
Peter Saladino
★★★★★
As someone with "white coat" anxiety, and very comfortable with the dental practice I used in NY, I did not look forward to starting all over after having moved to Maine. I'd just like to say that I was very pleased with all aspects of my experience at Seasons of Smiles. Good choice!!
Susan Dorr
★★★★★
efficient professional friendly service
Tobias Andrews
★★★★★
I've been seeing Dr Medina for 4 years now, and I've never seen another Dentist since. I'm very happy with his services. It's safe, as only one is allowed during this time, and comfortable. Highly recommended.
Bob Mckee
★★★★★
friendly professional service
Peter Martin
★★★★★
Excellent and friendly as is usual.
Sarah Santos
★★★★★
Kelly Fickett
★★★★★
Cathie McKim
★★★★★
Tooth extraction
Cleaning
Professional , informative , friendly staff !
Paul Prescott
★★★★★
Savannah Tinker
★★★★★
Danny Hunt
★★★★★
Rhonda Bryant
★★★★★
Carlos Mello
★★★★★
Courtney Donato
★★★★★
The staff and Dr Medina are amazing! So friendly and helpful! Always know my teeth will be taken care of when I go for a visit.
Cathy Straka
★★★★★
Mike Friedman
★★★★★
Very professional service and a very welcome attitude. Everyone from Dr. Mendosa to each nurse works their best for us, customers. Thank you very much!
Cory N Lindsey Raymond
★★★★★
Nice and friendly kind folks
KJ621
★★★★★
Sigrid Keyes
★★★★★
Great service! Always makes you feel comfortable. Been a patient for years.
brittany wall
★★★★★
Everyone is so nice and helpful
Chris Pease
★★★★★
Ruth Curtis
★★★★★
Lauren Flaherty
★★★★★
Kimberly Anne Nicoll (Illustrator & Maker)
★★★★★
Anna Peshalala (Wanderer)
★★★★★
Susan Owen Glaser
★★★★★
1. I am a tourist and needed ER assistance. The office called me on Sunday to see me first thing Monday morning! 2. Michelle and Dr. Medina saw me immediately. 3. Expert care, friendly, and fixed a difficult dental problem. 4. I was shocked by the low fee charged for their work. 5. What was outstanding to me was the respect and kindness all staff showed and spoke to one another and to patients. Really a lovely atmosphere.
Trevor Knowlton
★★★★★
Best dentist I've EVER been to. Everyone there is so nice and helpful ❤️
Sara Cespedes
★★★★★
Dr Medina and his staff are amazing! (and super funny) Michelle and him were great with me today! I get a little anxious to be at the dentist but they were so nice and made me feel better about being there! Also Nellie is always there to greet you with a smile! Thanks again guys!!! 🙂
Dawn Bryant
★★★★★
Awesome as always. Than you Kim, Norman and Nellie!
Harriet Clark
★★★★★
I've been a patient at Season of Smiles for many years. Going to the dentist is definitely not my favorite thing but Dr. Medina and all the girls are super friendly and Kim is great with my cleaning!
Laura McCarthy
★★★★★
I am someone who gets very nervous/anxious before having any dental work done. But at Seasons of Smiles I was made to feel very comfortable, and was treated very well. Michelle is amazing, and just the nicest, most professional person, and Nellie is super friendly and greets you with a smile! Dr. Medina and the rest of the staff is also very kind, understanding, and friendly! A great dental office all around!
George Beasley
★★★★★
I have always received excellent care from skilled professionals at Seasons of Smiles Dental. During my latest visit I benefitted from newly introduced cutting edge technology. A thoroughly pleasant experience.

Update. I had another appointment today 1/23. The process and outcome met all my expectations. Genial treatment in congenial surroundings.
Karma Johnson
★★★★★
Always pleasant and prompt. I feel confident that my dental needs are being met and no unnecessary work is being recommended.
Amy Eesley Joy
★★★★★
Just got a new crown they have newfangled technology and make their own crowns downstairs with the 3D printer type machine!

It fit perfectly
Chelsea Wedge
★★★★★
Took my son here for his first visit ever. They were super patient, kind and involved him in everything which made the visit AMAZING! At three years old you never know how it will go, and they made it easy. We will definitely be returning here in 6 months. THANK YOU ALL!
Randall Richman
★★★★★
Excellent customer service and care. State of the art technology, Doctor knows his craft. I highly recommend this practice.
Kandice Medina Bird
★★★★★
Seasons of Smiles has a kind, knowledgeable staff with all the cutting edge technology for a superior dental experience! Dr. Medina made my husband a crown in ONE DAY with his new Glidewell milling unit. After all, who has time to wait for three weeks for a crown? Getting it made and placed in one day was AMAZING! We'll be back!
Chris Mckee
★★★★★
Very polite and welcoming staff, highly recommend!
Lynne Frey
★★★★★
When I see the dental care providers at Seasons of Smiles I feel that I'm being seen as an individual and am receiving excellent care. I appreciate their consideration of my preferences and their creative suggestions for management of my dental care needs. I've been a patient of this practice for more than 20 years and have never considered going elsewhere. My daughter travels 2 hours back to Camden to have dental care at Seasons of Smiles!
Carole Kelly Wright
★★★★★
Wonderful, professional compassionate. The care I receive there is the best I've ever had.
Connie Frolen Beasley
★★★★★
I recommend going to Seasons of Smiles for the total experience of being taken excellent care of and for a dentist's office that is completely pleasant and warm. You will be feeling like family when you have dental work done! Bravo!
Marilyn Carroll
★★★★★
It was great Dr Medina is always kind and caring Michelle is a sweetheart very friendly all the staff are great people
Eileen Morelli
★★★★★
Welcoming staff and knowledgeable dentist. I felt confident that I would receive excellent care.
Bruce Marcus
★★★★★
Came everything was explained and then executed as described

Thank you
Jessie Johnson
★★★★★
Thanks again to dr Medina and his staff. Very understanding and always available when needed. I have never had a better dentist,and will highly recommend!!
Alice Richardson Schultz
★★★★★
My husband and I have been going to Seasons of Smiles for years. They are professional, courteous and most importantly, do a fantastic job
Peggy Ulmer Ruggeri
★★★★★
After my initial visit in February, I thought I was finished with my teeth for a long while, but today I found myself back in the chair with a chipped tooth! The good news is that the trip to the dentist isn't a pensive as it used to be since I am now a patient of Dr. Medina. He's the best, and love Michelle, and Nellie. I wonder if they realize how important their work is? I for one am grateful. See you guys soon to get this chip tooth fixed!! Can't wait! (not really)
Daniel Bittner
★★★★★
The best dental experience. Dr. Medina and staff are so wonderful.
Jen Young McLaughlin
★★★★★
I cannot recommend Dr. Medina and team enough! I've never had a bad experience with them. They've always made me feel comfortable with every appointment. So glad I switched to them years ago! Thanks Kim for another comfortable teeth cleaning experience!
Caroline Sutela
★★★★★
Fantastic! I always have a good feeling when I leave the office. My last visit was very successful and kind of fun! We played musical chairs! LOL I was in and out in record time and my problem was fixed. Thanks Michelle! Always nice to visit with you Nellie, we always have a laugh together.
Kathleen Makepeace Vanden Brink
★★★★★
Another excellent visit! Thank you!
Desirea York
★★★★★
Karen Elliott
★★★★★
Thank you Nelle for squeezing me in for an emergency visit near the end of the week and to Dr Medina for great service. It's feeling much better.
Kat Read
★★★★★
Laurier A StOnge
★★★★★
An outfit you can trust to help in times of need without any hesitation.
Tina Marie
★★★★★
5 stars in spite of the fact the dentist is not my favorite place to go. My great experience started from the initial call to Nellie...working with my availability and making it happen. Dr. Medina and Michelle were amazing. They made a difficult visit as easy as they could with sincerity and compassion. I will definitely be making the call to completely change my dental provider to Seasons of Smiles.
Sue Carleton
★★★★★
It's always a pleasure to go into a dental office that is always professional and makes you feel comfortable.....Thanks Kimmie, Michelle, Samantha, Nellie & Dr. Medina
Ann Fernald
★★★★★
Susan Puls
★★★★★
Courtney Donato
★★★★★
Trisha Marie Bowman
★★★★★
The staff were courteous and professional. They made sure I was as comfortable as possible as well. I would recommend this dental clinic to anyone. Thank you for a great experience.
Shawn McCorrison
★★★★★
Relaxing atmosphere, and they go out of their way to make sure your comfortable.
Dawn Burnett Brandes
★★★★★
Bonnie LePage
★★★★★
They are wonderful, skilled and caring.
Can't say enough about them!
Denise Johnson
★★★★★
Angela Allen
★★★★★
Very nice staff! Friendly and helpful and patient with all my questions!! Offer a great program for those of us with no insurance!
Gregory Overlock
★★★★★
Very nice people. They do a great job . Very satisfied!
Sarah Chase Webber
★★★★★
I love this office! They have the best employees and give great care. Highly recommend it!
Crystal Baughman
★★★★★
Heather Deane
★★★★★
I have nothing but wonderful things to say about the staff at Seasons of Smiles. Everybody is friendly, kind, and knowledgeable. Dr. Medina and Michelle were so patient and gentle with my seven year old daughter. Thank you for the great care.
Linda H. Small
★★★★★
Kimberley Pederson is great! She hears my concerns, encourages my own efforts to improve my dental health, and then helps me plan next steps. They have been great providers; Dr. Medina is a wizard at crowns, and he also hears my concerns. Excellent care all around.
Frank Fischer
★★★★★
Dr Medina and his staff are like family to us, always friendly and welcoming. And the real bonus is the leading edge care that is given "with a smile"!
Carol Krise
★★★★★
Dr Medina and his staff always treat me with the utmost courtesy and respect. They are upfront and honest about the treatment needed. I've had some pretty bad experiences with dentists in my past but at Seasons of Smiles I am always made to feel comfortable and cared about. Thank you all so very much for such great care.
Betsy Sarles
★★★★★
I am from NY and had a dental emergency. Everyone was extremely nice at Seasons of Smiles and took good care of me. Highly recommend!
Steven Aimone
★★★★★
These professionals are simply terrific. They took superb care of me and my teeth. HIGHLY RECOMMEND.
Evelyn Lowe
★★★★★
Everyone there is very professional. Always fits me in when necessary . The office is always spotless. The hygienist is very thorough and gentle. Nellie is always pleasant and a great first person to represent the office when people come in !!!!
Daniel Fickett
★★★★★
(this is Diane) I have been using this office for the past 17 years. I have never once even considered finding someone else to be my dentist. They are kind, smart, dependable, and fun! Thank you for making all my fears vanish!
Holly Blackwood
★★★★★
They were so great about getting me in same day because I was in so much pain. The staff was super nice and so passionate and patient. They took the time to hear my concerns and really cared about the fact that I was in pain and not just another check coming in. Dr. Medina was so nice and thoughtful, patient and kind. That is the kind of person you want taking care of your teeth!
Malcolm I Morrill
★★★★★
My family has been going to Dr. Medina for many years. Nellie has always been so accommodating with making the appointments for the whole family. She calls and sends out reminders for the visits. She is friendly and is happy to see you when you walk into the office. Our hygienists ( We have seen Kim and Michele) are kind and are very gentle. They care about you when you are in their chair and make you feel at home. Dr. Medina always comes in at the end of every cleaning. He goes over any treatment plan and spends time going over any questions that you have. He cares about you as a person, not just another patient. Seasons of Smiles even sends out birthday cards with all of their signatures. My family has always had great experiences and we will continue to be patients of Seasons of Smiles. It is a great place!
Tina Jarvis
★★★★★
10/13/15: My family have been patients of Dr. Medina for 20 years. From the minute you walk in with Nellie's friendly greeting and making you feel like more than a number, to the knowledgeable hygienist (Kim this time) who take the time to answer ALL my questions, to Dr. Medina who will take the time to explain procedures and listens to concerns to give me quality dental care. This office seems to be genuinely concerned with preventative care: Save the tooth, don't replace it. I like that I am not a number in this office. Thanks.
William Foster
★★★★★
Blacko D'Orcia Montecarlo
★★★★★
Need more stars Dr. Medina
Chantel Bossé
★★★★★
Jason Bird
★★★★★
I wish I could give them six stars. A dentist office whose inherent charm is only exceeded by the knowledge and skill of the employees.
Sue Lawless
★★★★★
Krista Medina Boyd
★★★★★