Rona Emery with Santa's Elves Project 2016
Rona Emery with Santa's Elves Project 2016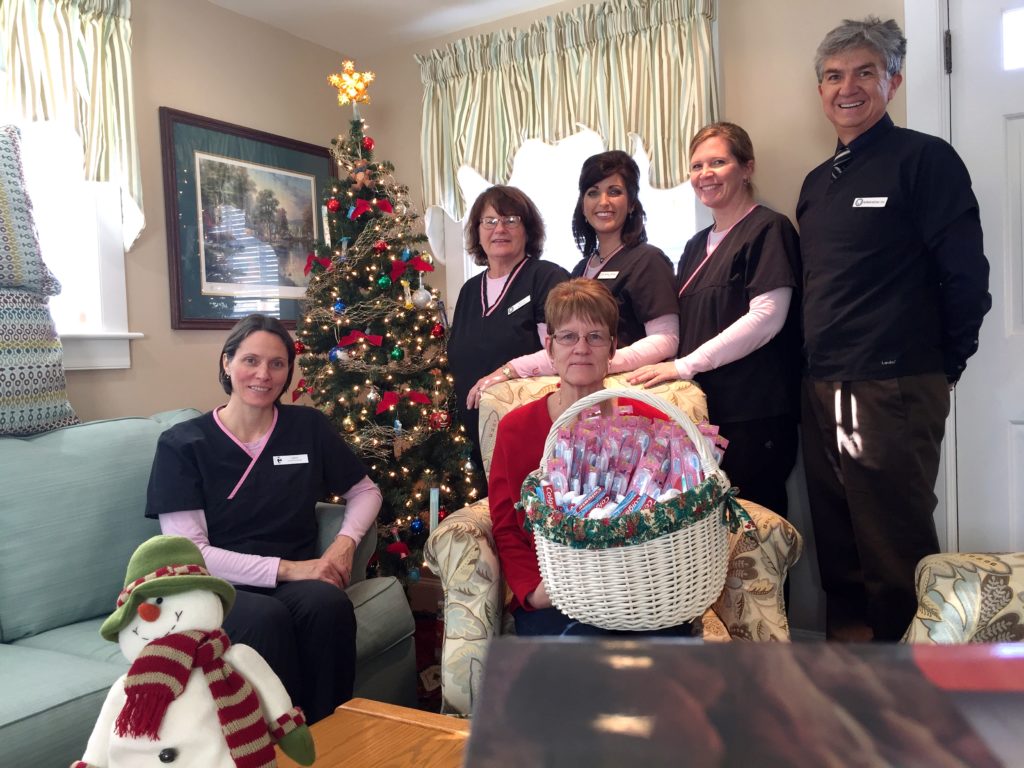 Seasons of Smiles donates to the Santa's Elves Project through a dental patient, Ronna Emery. Thank you for thinking of us, Ronna!
The Santa's Elves Project is an effort to bring hope and joy to the holiday season for Maine families impacted by cancer. Ronna stopped by the office to collect stocking stuffers for this project. Her daughter, Dawn Emery, is the head elf in organizing donations and there is still time to donate to lift spirits for this Christmas.
The Santa's Elves Project began in 2012 when a young girl reached out asking how she could help children whose parents were battling the disease. She had lost her father and knew too well the difficulties families face. The first year a few families were identified by hospital social workers.
Today the project has grown to also include single individuals without family support. The locations of these families are not shared, but please know that they are from all over our state. In addition to receiving lists from the Patient Navigator at Maine Medical Center in Scarborough, the project now also receives lists from the Patient Navigator at the Harold Alfond Center in Augusta. These centers see patients from all across Maine. The Santa's Elves Project is NOT just about gift giving. It is about sharing a spirit of hope and goodwill.
"Thank YOU and everyone there for your amazing support of this project. We are helping 84 people total, that's 37 children their parents, as well as single adults and couples who are in need of holiday cheer during their cancer fight." Dawn Emery
To see the stories of the Santa's Elves Project by WMTW and WCSH-6 click here and here.
If you are interested in helping wrap and prepare gifts and stockings in Santa's Workshop Friday (12/23) is the last wrapping day. The elves will be prepping gifts at the American cancer Society office at One Bowdoin Mill Island, Suite 300 in Topsham from 10-3.  If anyone would like to join you are more than welcome.

Other questions please email the head elf, dawn.emery@cancer.org or the American Cancer Society.

Seasons of Smiles Dental sends best wishes to all of those involved in the Santa's Elves Project.