Yankee Dental 2012 – Yes you can!!!
Yankee Dental 2012 – Yes you can!!!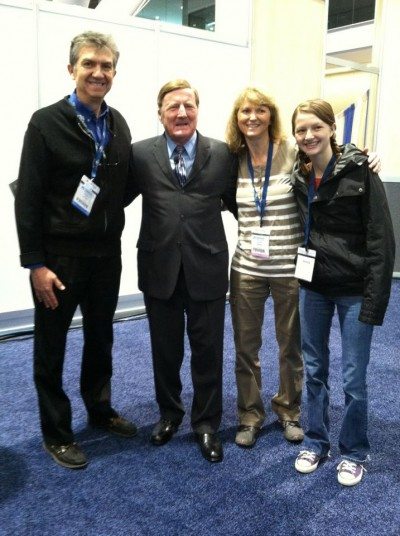 The New England dental convention is held in Boston every year. This year at Yankee Dental, the opening keynote speaker was Dick Hoyt! Dick and his son Rick, who was born with multiple disabilities, have formed "Team Hoyt" and compete in marathons and triathlons around the world. Team Hoyt is a story of hope and working hard for what you believe in.
According to Team Hoyt Wiki, besides many other events, they have participated in 6 Ironman Triathlons. That would consist of consisting of a 2.4-mile (3.86 km) swim, a 112-mile (180.25 km) bike and a marathon 26.2-mile (42.2 km) run, raced in that order and without a break.
Rick turned 50 in 2012 and Dick is now in his 70s. As they speak and travel more they are racing less. At the beginning of their career, they participated in 50 races per year but now aim for 20-25 races per year. They still say they don't see an end in sight yet.
What a privilege to meet him in person!!!